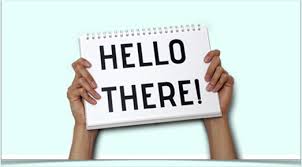 I am Anna Sadowska and I come from Lublin.
I work at the Institute of English Studies, at KUL. I am a member of the team
working at the Department of ELT Typhlomethodology and Alternative Communication.
my e-mail: sadowska@kul.pl
My main academic interests include:
accessibility, that is, making audiovisual products accessible to people with sensorial impairments; this includes subtitling for the deaf and hard-of-hearing and audio description;
audio description from the didactic perspective – its potential in second language learning;
strategies used in audio description – from the point of view of audience preferences;
audiovisual translation (translating for subtitling, dubbing and voice over).
My publications:
Sadowska, Anna. 2016. "Audio Description for Press Illustrations for Young Readers by Young Volunteers". In Matamala, Anna and Pilar Orero (Eds.), Researching audio description: new approaches, Palgrave Studies in Translating and Interpreting, 285-300. Palgrave Macmillan.
Sadowska, Anna. 2015. "Learning English vocabulary from film audio description: a case of Polish sighted students". Roczniki humanistyczne, Tom LXIII, Zeszyt 11, 101-123.
Malec, Wojciech, Marietta Rusinek and Anna Sadowska (Eds.). 2015. Challenging Ideas and Innovative Approaches in Applied Linguistics. Studies in Linguistics and Methodology, 10. Lublin: Wydawnictwo KUL.
Sadowska, Anna. 2014. "Audiodeskrypcja do ilustracji w prasie – wskazówki dla trenerów szkolących audio deskryptorów". Przekładaniec 28, 124–139.
Ostatnia aktualizacja:
18.10.2016 10:50